Rent our machines on a per batch or per hour basis!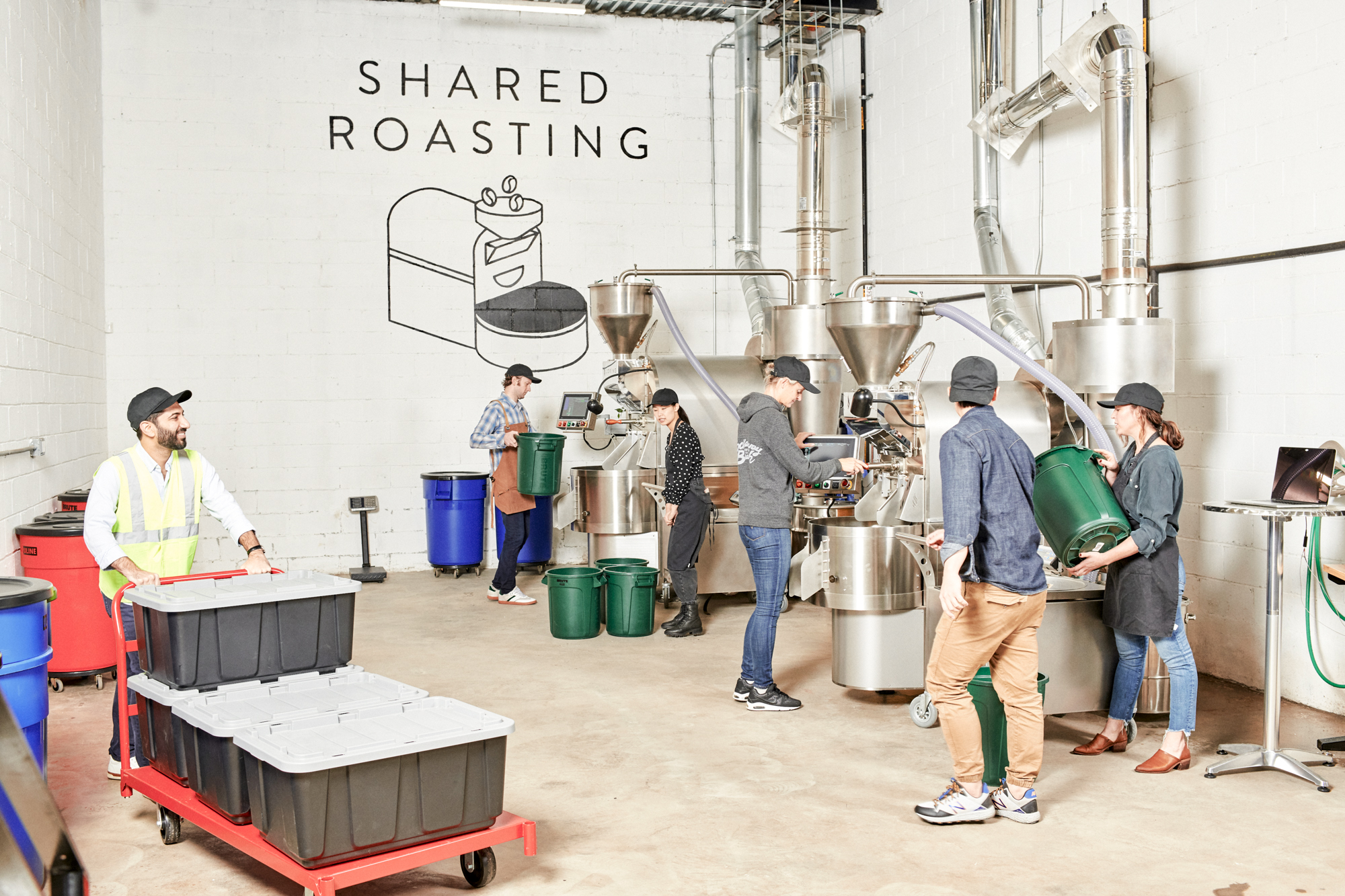 We partner with many types of coffee businesses such as cafes, startups, e-commerce businesses, wholesalers and distributors. We take a flexible approach to help you find the best solution for your specific business.
As a leasing client, you have free access to a host of amenities dependent on your roast amount that includes:
On-site Green Bean Pallet Storage
Weigh-and-Fill machine's that can seal up to 600 12 oz. units per hour, per machine
1 Commercial Grinder that can grind up to 500 lb per hour
Fully-Stocked Cupping Lab
Commercial Espresso Machines
Frequently Asked Questions
I've never roasted coffee before. How do I start?
We have a comprehensive and customizable professional education series designed to provide you with the foundational tools necessary to confidently begin roasting your own coffee in addition to our on-going mentorship and client support program for all our leasing partners.
Are there any minimums?
Yes but we understand that every business is unique so please reach out and we can discuss.
How do I schedule time to lease?
To make sure all of our clients have enough time to roast and pack comfortably, we personally handle all the scheduling. If you have a preferred time of the week, we can try our best to continuously accomodate that for you.
How long is a typical roast batch?
Depending on many factors (e.g. type of bean, desired flavor profile, batch size, etc) a typical batch can range from 10 to 15 minutes.
How do I buy green beans?
You can buy greens from our affiliated partners, and we can also teach you best-practices for how to sample roast, evaluate and source them yourself. We generally do not sell greens.
How much money can I save by roasting my own beans?
Every business is different, but it is not uncommon for new clients to immediately realize a savings of 30%.
Why don't I just buy my own roaster?
You certainly can and should! However, in our experience, the cost, lead times for equipment, securing the real estate, construction, regulatory permitting, can be prohibitively expensive depending on where you want to place the roaster. We also maintain the equipment and space for you. Even folks that do have their own roasters may seek us out in emergency situations.
How does invoicing work?
We measure one hour as four batches. After you're done roasting, we will send an invoice through Quickbooks.
Are you open on weekends?
We generally only reserve weekends for larger production orders.
Are there any deposits or contracts required?
No. We only require to hold a credit card for incidentals and overages.
43 Washington Ave. FL. 1
Brooklyn, NY 11205
Hours: By Appointment Only